We are "Mad About" your hair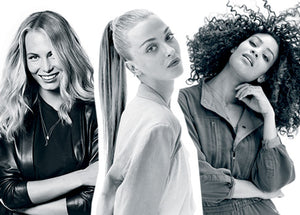 Getting long hair can be quite a journey, so make it a fun one! Maintaining long hair or hair that should grow longer is not as simple as it seems. Hair appears to grow slowly, lengths can become dry and stiff while hair breakage and split ends appear. This can occur for various reasons, such as chemical or mechanical influences or if the hair is not regularly trimmed.
Our new formulas with Aquarine Complex are upgraded with Biotin and Lengths Maximising Tech, activating hair follicles and instantly fixing split ends.
 We have done the hard work for you.  Use our product selector to discover our recommendation based on where your hair sits in our matrix above.

The Mad about Curls & Waves protocols combine gentle cleansing formulas with the revolutionary long-resistant Aquarine Complex.
The formulas intensively moisturise and strengthen the hair, while providing a care shield, for touchable definition and protection against breakage and heat. Accentuating and beautifying the hair's original pattern, it will make you Mad about Curls & Waves.
The Aquarine Complex is a combination of Polyamide-1 and product-specific care ingredients, integrated into each formula according to each stage of the protocol, to provide intense moisture and improved definition. To ensure that hair benefits fully from the Aquarine Complex, it is recommended that Mad about is used as a holistic care and styling regime
Leave a comment
Comments will be approved before showing up.