The Beauty Awards 2017 with OK!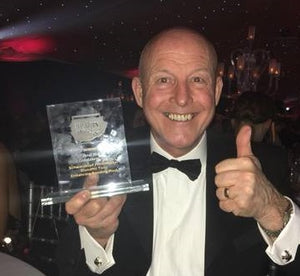 Schwarzkopf Professional celebrates as they have WON 'Best New Hair Treatment Product' at the Beauty Awards with OK Magazine UK with the amazing BlondMe Cool Blondes Tone Enhancing Bonding Mask!
What is BlondMe?
BlondMe is our premium blonde service that offers superior blonde hair quality, even in the most demanding of situations. Our premium bonding services include white covering, highlighting and lightening. The BlondMe Bond Enforcing Premium Lightener 9+ offers an unbeatable 9 levels of lift, making it the most powerful lightener on the market.  Each tone is individually customised for you.
Blonde hair has the most delicate hair structure, yet despite this, colourists have to guarantee perfect hair quality and spectacular colour results.

BlondMe, now powered by the Advanced Bonding System, offers a unique colour range that can be tailored to any individual wishes and hair type. With easy, ready-to-use products, perfect blonde looks are guaranteed every time.
Talk to an Eds stylist about becoming a premium blonde!
The Magic Stuff!
COLOUR TECHNOLOGY
During the blonding process the bonds inside the hair fibre can be damaged. As a result, the stability of the hair is reduced and the hair is prone to breakage. The new Bond Enforcing Technology has been created to protect the hair from deep within. It contains highly efficient Succinic Acid that penetrates into the hair during the oxidative process and creates a protective layer around the hair bonds.

With this protection, most of the bonds survive the blonding process and the hair keeps its strength and elasticity. The unique Bond Enforcing Technology with highly efficient Succinic Acid is integrated in the high-performing BlondMe lightening, lifting and white blending formulas.
CARE TECHNOLOGY
The innovative Bonding Technology, formulated with Magnesium Citrate, has the ability to balance the pH level and stabilise the inner hair structure of delicate blondes by creating new, strong bonds within the hair fibres. Bonding Care is integrated into the sulfate-free care range to create new bonds and maintain superior blonde results. High-performing care ingredients help keep blonde hair feeling stronger and looking healthier including Hydrolysed Keratin and Marula Oil.
Discover BlondMe Today... 
Powered by Bonding Technology, this customised blonde care range is especially formulated to care for the delicate structure of blonde hair. Designed to cater for all blonde needs, with tailor-made nourishment and maintenance in 3 dedicated tone directions:

ALL BLONDES
Full care regime for in-depth nourishment and strengthening of any blonde hair.

COOL BLONDES
For cool cendré tone directions, neutralising unwanted warmth.

WARM BLONDES
For warm caramel, refreshing or reviving faded blonde shades.
Leave a comment
Comments will be approved before showing up.