Does your hair need a DETOX?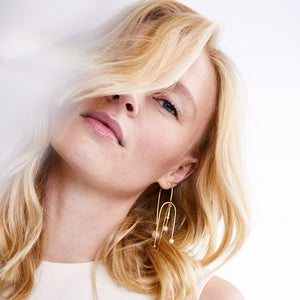 Pollution, dust, and hard water often give especially chemically-processed blonde hair a brassy or slightly green tone reflection. BlondMe's Detoxifying System has been formulated to not only counteract dull, brassy or green tones, but to also protect the hair from environmental aggressors.
The 3 part system includes: the Purifying Bonding Shampoo to remove impurities and mineral build-up; the in-salon service includes a power shot to recover brightness and shine with Vitamin C when mixed with BLONDME Keratin Restore Bonding Mask; and the Bi-Phase Bonding & Protecting Spray, a lightweight protective mist to nourish and shield the hair from environmental aggressors.
The range features integrated bonding technology that helps to create new bonds within the hair fibre. With Vitamin C, Amino Acid complex, Allantoin, and Malic Acid, known for their detoxifying properties.
Revive and protect healthy looking, bright blonde results using the BLONDME Detoxifying System.
Leave a comment
Comments will be approved before showing up.